€

15.00
Welten Magazine #2 – Share & Divide (English Version)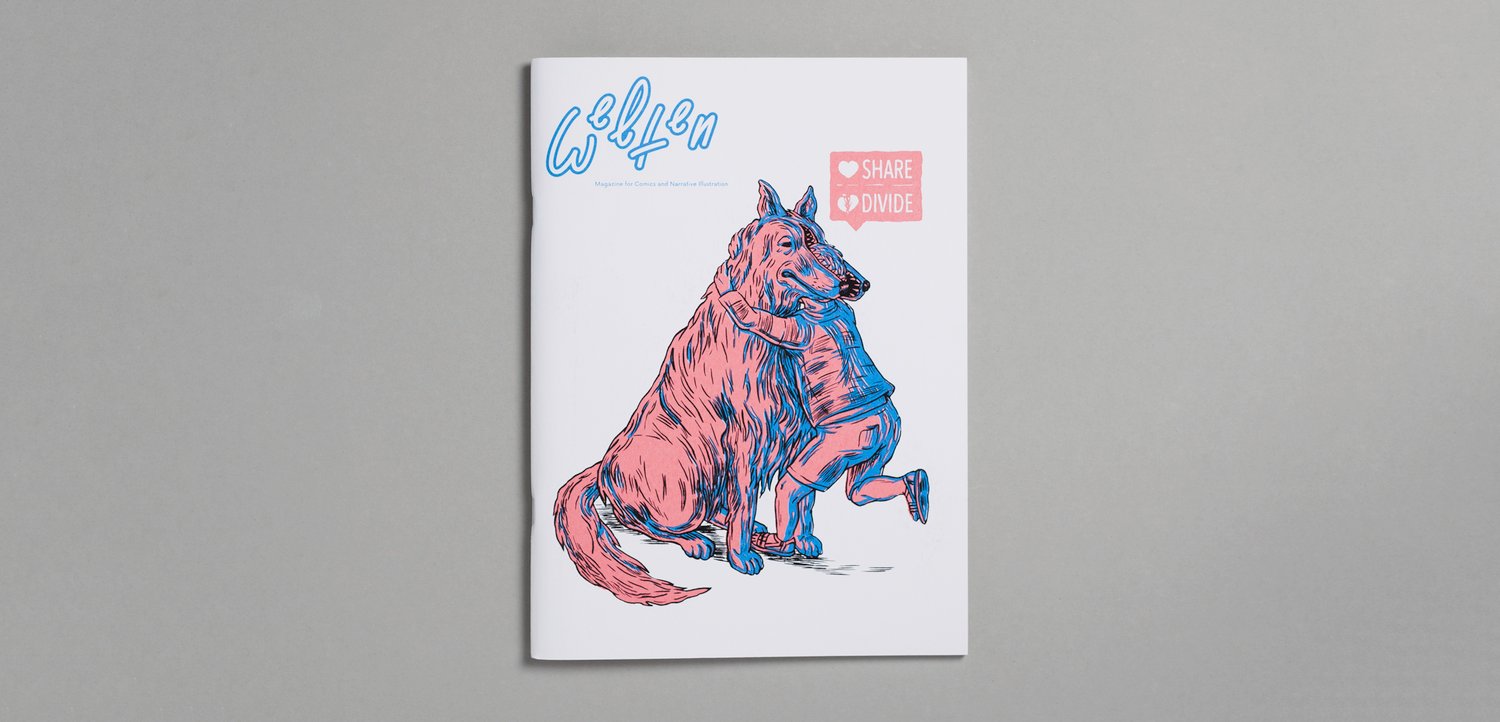 The second issue of Welten – Magazine for Comics and Narrative Illustration – was released in February 2017. This time it is about the german word »Teilen« (Sharing/Dividing). We have printed the inside of the magazine with three colors in the risography printing process, a stencil printing technique, which makes the print of each copy unique. The cover of the magazine was designed by Studio Akkord and screen printed in their in-house studio.
This is the english version of the magazine.
3 Colors Risograph-printed / Edition of 25 / 16 Artists / 64 pages
Screenprint Cover by Studio Akkord.